Chef Fran López
Leading our kitchen team, Fran López, is the fourth generation of hoteliers and restaurateurs. In the kitchen, along with his team, Fran creates a cuisine based on the product and by the market, with innovative touches without losing the essence of the traditional cuisine that allowed him treasuring several international awards.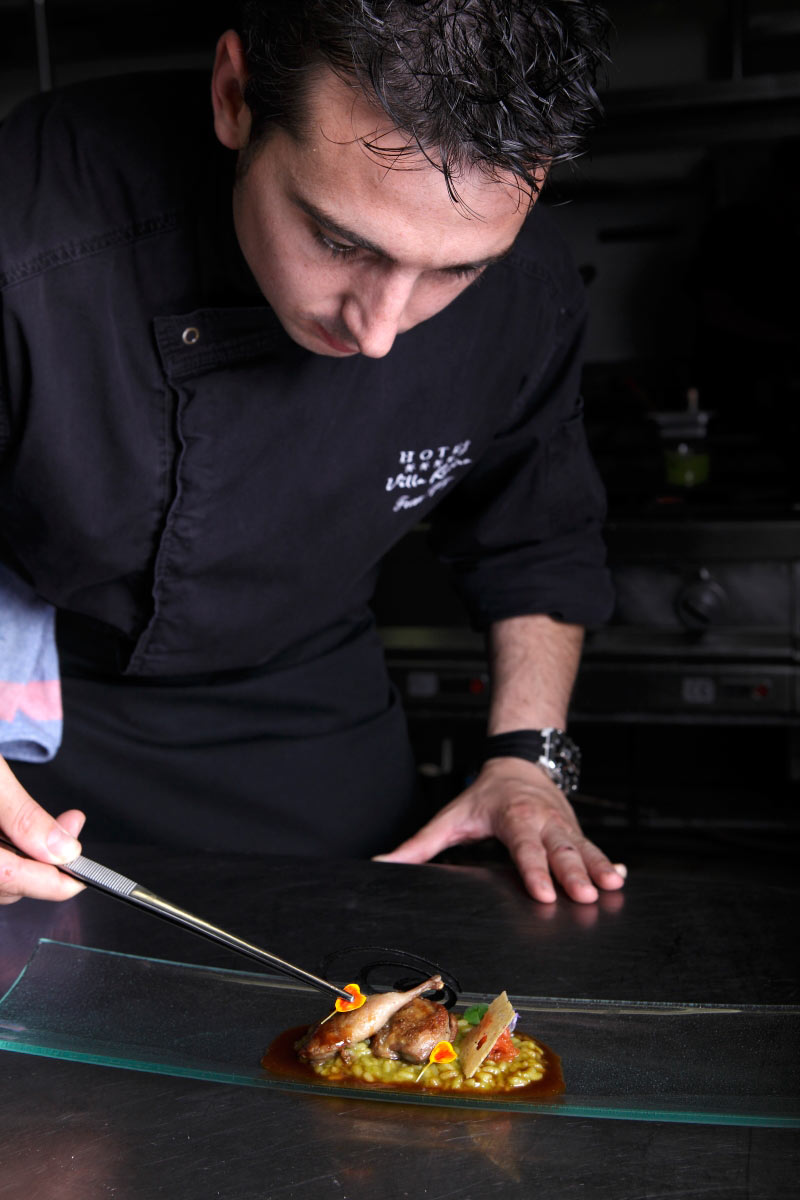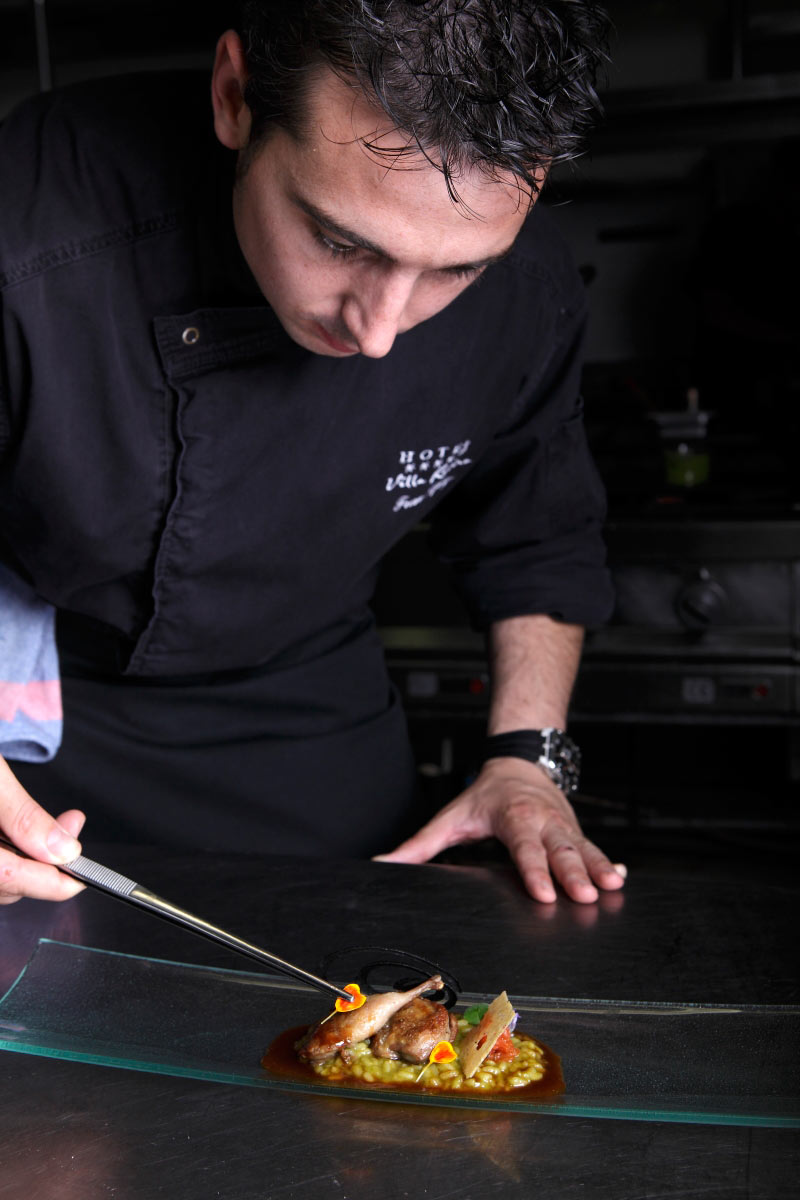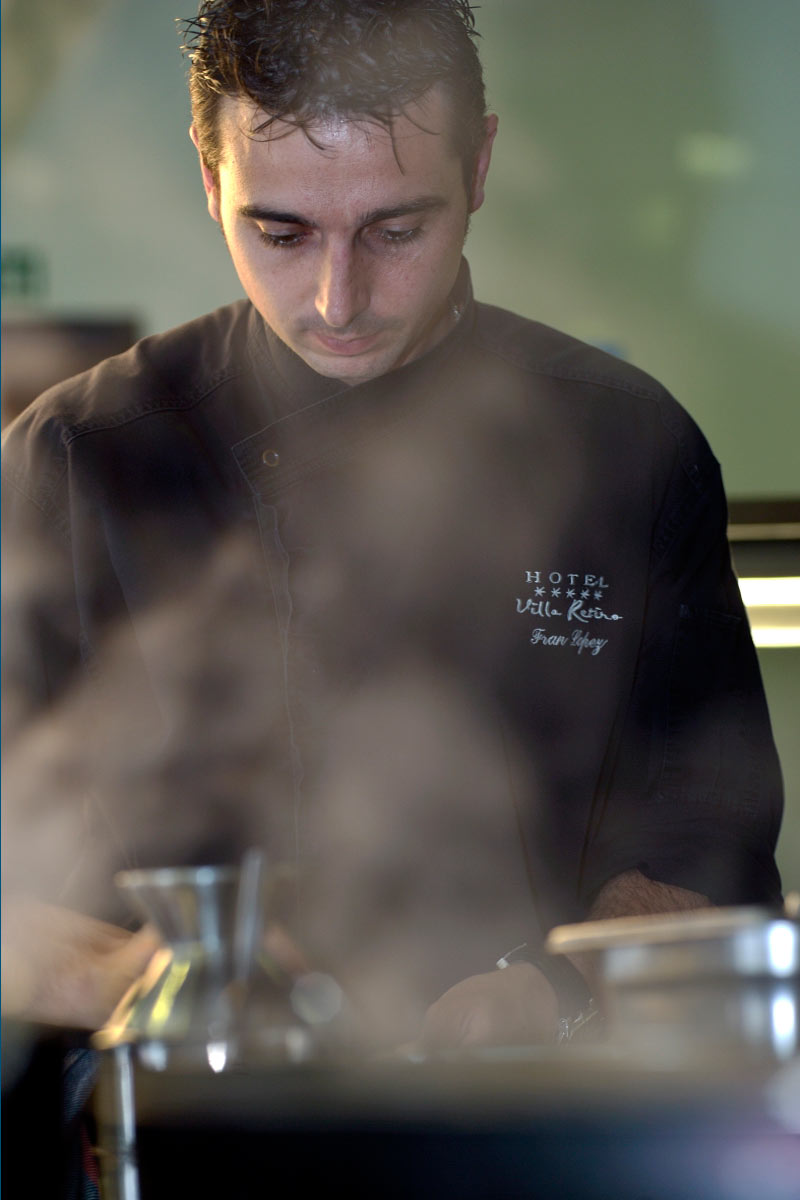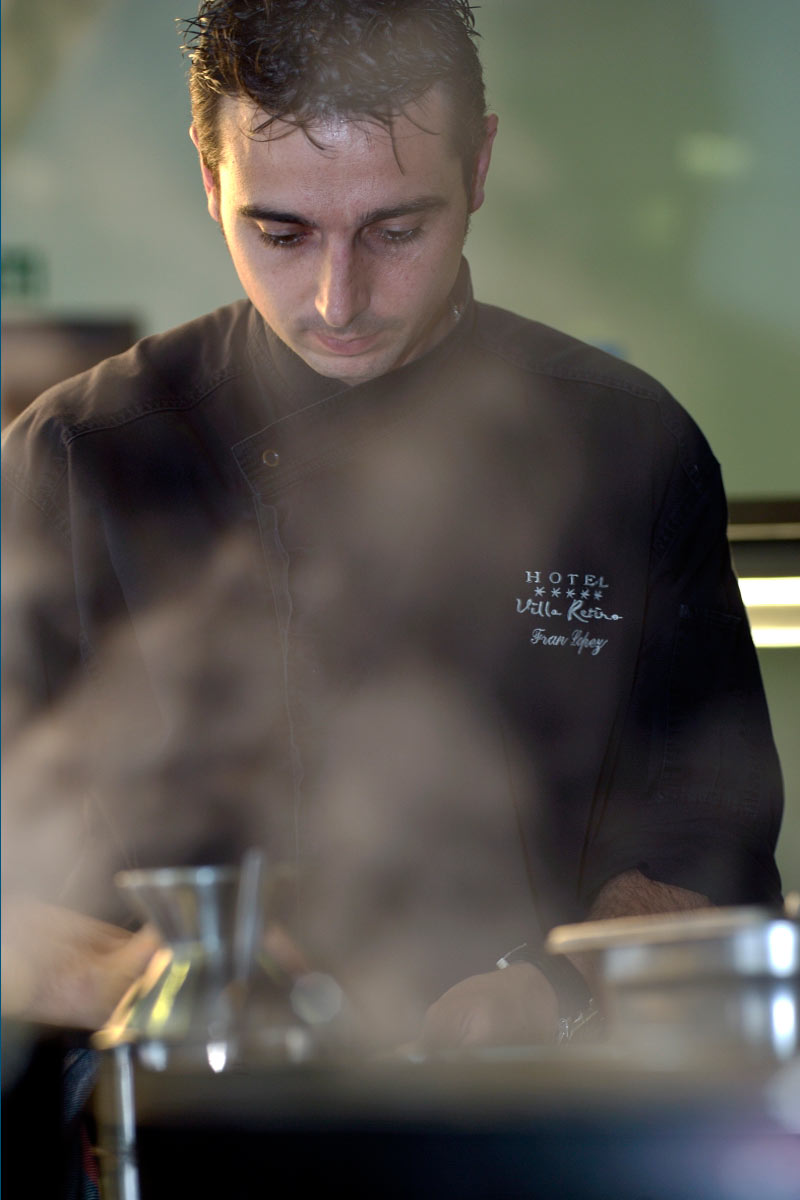 Born in L'Aldea in 1983. This young chef has hospitality tradition printed on his DNA as he is the fourth generation of hoteliers.
Raised inside the kitchen, Fran's cooking interest was increasing steadily and when he was 16 joined the prestigious Hofmann Culinary School. Three years after, already prepared to be a great professional, he decided improve his education and moved to Paris.
Fran will be a stagiaire for more than 3 years at the Plaza Athénée with Alain Ducasse. 3 years with such a reputated chef in the capital of the cuisine world. In 2006, along with his brother Joaquim, Hotel Villa Retiro become a reality. Within the hotel, the restaurant opened as Torreó de l'Indià and later renamed to Restaurant Villa Retiro.
Fine cuisine
In a short period of time, the kitchen of Fran Lopez is disclosed in southern Tarragona and throughout Spain. So much so that in November 2009, the prestigious Michelin Guide honors him with a Star, which preserves until today. It thus becomes the fourth youngest chef in the world to have a Michelin Star (with only 25 years old)
In 2013, Fran and Joaquim started a new project in the wine world, managing the Celler Cooperative Pinell de Brai, known as the "Catedral del Vi". Fran López make reference in Terres de l'Ebre with his vanguard cuisine at Hotel Villa Retiro restaurant.
Finally, they become ambassadors for the cuisine of the Delta de l'Ebre in Barcelona and in May 2016 they opened Xerta Restaurant. Only six months after its opening, Fran López and his team, get the first Michelin Starred Restaurant, becoming the only chef of les Terres de l'Ebre to have two stars of the Red Guide.